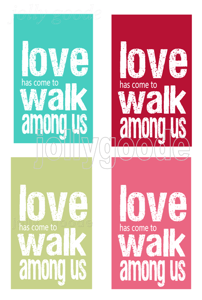 $

15.00
This is an original poster and is available in 4 colors - Rich Red, Aqua Blue, Peony Pink and Sour Sage.
After I have recieved your order I will contact you regarding your color choice.
The poster is 11 x 14 and comes unframed and printed on high quality poster paper.
The poster size is styled after vintage concert posters.
My hope is that by creating posters with positive messages I can add a little hope and light to someones day.
Follow me along at http://jerusalemgreer.com